The Experts in Home Heating Services
In Texas, a heating system takes more of a beating than in other areas: it's constantly turning off and on, in an attempt to regulate between the warmth of the daytime and the low temperature of winter nights. When you need top-tier heating advice, you can trust that the experts at Barbosa Plumbing & Air Conditioning will bring decades of experience and friendly service to your home.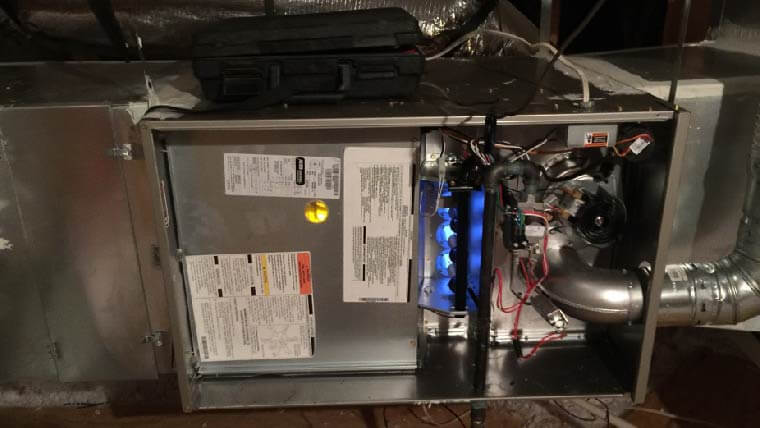 New Installation
Barbosa has been installing and replacing heating units in Dallas and its surrounding communities since 1979. Whenever you call for a new or replacement installation, you'll receive the benefits of:
Dependable, knowledgeable & responsive technicians
Quick, reliable installation
Up-front & competitive pricing
A thorough evaluation to customize your system setup
Comfort and peace of mind all through the year
Repair
For those instances when your heater breaks or loses effectiveness, you need a repair company you can rely on at a moment's notice. The friendly and knowledgeable experts at Barbosa have experience working on all makes and models of furnaces and heating units, and are on call 24/7. In order to address your problems immediately, you should always call us if you observe:
Unusual knocks, clangs and noises
Odors and contaminants coming from vents
Irregular temperatures
Sudden escalation in energy costs
Unresponsive equipment
Maintenance
In order to prevent inconvenient heating interruptions and promote peak efficiency, it's important to invest in regular maintenance. Be sure to schedule either a one-time or semiannual tune-up with Barbosa Plumbing & Air Conditioning to get the most out of your system. You'll experience the benefit of:
Fewer breakdowns & costly repairs
Increased system life
Improved energy efficiency & costs
Peace of mind and comfort all throughout the year
For the best in Dallas heating repair, installation and service, Barbosa has everything you need. Contact or call us at (214) 351-7030 to get your estimate and schedule an appointment, 24/7!