Effectively Remove Pollutants with an Electronic Air Scrubber from Barbosa
Did you know that indoor air is typically 2x to 5x more polluted than the air outside? This can cause a number of frustrating health problems. So what can you do to ensure that your Dallas home or business has clean, unpolluted air? One of the most reliable solutions is to install an electronic air cleaner from Barbosa Plumbing & Air Conditioning.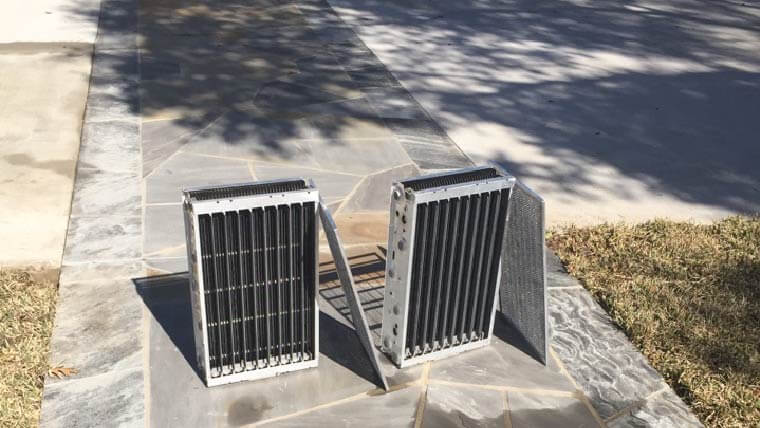 Electronic air cleaners, or electronic air scrubbers, use electrically charged filters to trap airborne pollutants and prevent them from circulating in your air. As air passes through your heating and cooling system, the electronic air cleaner traps dust, dander, bacteria and mold spores in a series of filters to prevent them from being distributed in your air.
Benefits of an Electronic Air Cleaner
Reusable Filters – no need to buy replacement filters; just wash the filter 2-4 times a year.
Effective Air Purification – removes multiple types of air contaminants with up to 99% effectiveness.
Easy To Install – electronic air scrubbers can be installed in most HVAC systems, regardless of system age.
Long Lasting – most electronic air cleaners come with a 10-year warranty, and can last much longer than that.
Barbosa Plumbing & Air Conditioning provides excellent electronic air cleaner options to improve your air quality. Protect the health of your indoor environment by calling us at (214) 351-7030 today.
Expect More Than Just Technical Service from Barbosa
Your Barbosa team member is not only equipped with technical knowledge, but is prepared to treat you and your home with the utmost respect. We provide useful advice and recommendations, affordable options, and 5-star service on every job.