Get the Cleanest Air Possible with an HVAC UV Light from Barbosa
If you experience frequent colds, sinus infections or other chronic breathing problems, it's probably due to poor indoor air quality. Indoor air pollution has been cited by the EPA as a top five environmental health risk. Barbosa Plumbing & Air Conditioning offers several air purification solutions to Dallas homes and businesses, including UV air purifiers.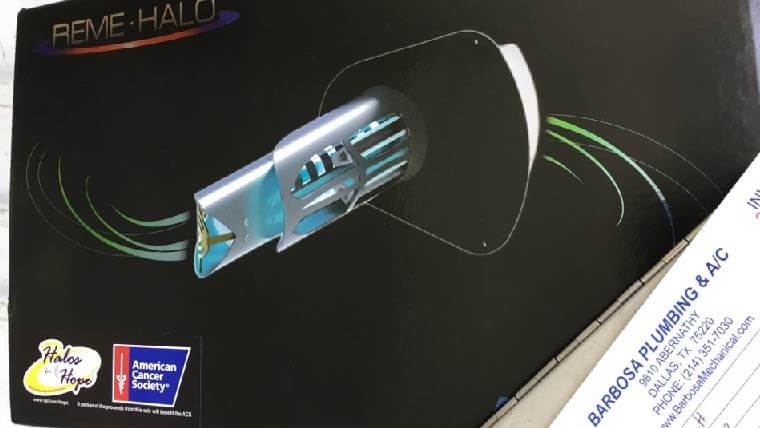 HVAC UV Lights:
Kill mold, bacteria, germs and viruses.
Remove volatile organic compounds (VOCs).
Reduces clogging in condensate drain lines by preventing algae growth.
Maintain a cleaner coil, improving cooling efficiency and reducing electricity costs.
Your UV air purifier can be installed in your air handler or in your ductwork, near the air return. As air passes through the UV light, bacteria, mold spores, germs and other pathogens are killed, making your air cleaner and safer to breathe. Hospitals and healthcare providers rely on HVAC UV lights to kill germs and protect their patients.
When you need to be sure your indoor air is safe to breathe, call Barbosa Plumbing & Air Conditioning at (214) 351-7030.
Why choose Barbosa for your HVAC UV Light?
Experience – North Dallas' trusted HVAC and air quality specialists for over 40 years.
Expertise – our well trained technicians are IAQ experts.
Customer Service – We pride ourselves on 5-Star Service for every customer.
Payment Options – We understand that indoor air quality expenses often occur at inconvenient times, so we accept cash, check, credit and debit cards, and have financing plans available for larger jobs.