Essential Qualities of a 5 Star Plumbing & AC Provider
The last thing you want to worry about when planning a major plumbing or HVAC renovation on your home is being swindled by a untrustworthy home contractor. Thus, when it comes to selecting your home services company there are several indicators of a reliable business that we suggest you confirm before moving forward with an agreement.
Follow Barbosa Plumbing & Air Conditioning's checklist of essential qualities of a home services contractor BEFORE you make the costly mistake of paying someone to do the work that isn't qualified or trustworthy enough to perform it. If your home services contractor possesses these trust factors then you should be able to confidently move forward with your renovation project or system replacement:
1. Holds State or Nationally Recognized Licenses, Certifications & Memberships
A contractor who has dedicated the necessary time, effort, and resources to become licensed and/or certified in their field is typically one who can be trusted to successfully perform the work you need in your home. Barbosa, for example, holds several certifications and belongs to a variety of nationally recognized professional memberships; which reflects our commitment to delivering services that will benefit you as a homeowner for years to come.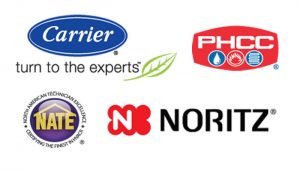 2. Conveys Years of Industry Experience
Even though a contractor might have a few certifications, if they haven't been actively practicing they may not be up to date on the latest models, products, and industry techniques. On the other hand, a new business may be trained on all the latest industry practices but may not have all the structure or experience put in place to provide you with the assistance you need with your older unit. Our advice, find the perfect balance with a local organization that has been doing business in your community for an extended period of time, who is also committed to furthering the expertise of their technicians and office staff through education, hands-on training, and conferences.
3. Offers & Honors a Service Guarantee
Any contractor who doesn't offer a service guarantee is someone you should think twice about hiring. How can you trust your contractor to do a great job if they don't state from the beginning that they stand by the quality of their work? Here at Barbosa, we guarantee that you'll be satisfied with our work, or we'll refund your money and uninstall the system for free. That's the kind of confidence you should be looking for in a contractor, and nothing says confidence like a service guarantee.
4. Promotes Positive Third Party Ratings & Customer Reviews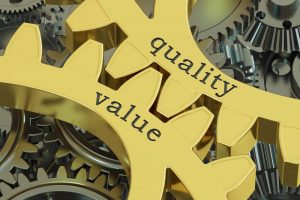 Customer reviews are without a doubt one of the best ways to learn about your home services providers. They provide an unbiased window into the practices they have put in place, as well as the professionalism that they embody every day. By researching a company's online ratings and reviews, one should be able to discern whether a particular contractor is putting their customers, or themselves, first. For example, we not only have our customer's reviews incorporated into our website, we even link to our 3rd party review pages to offer full transparency and earn your trust, before we ever enter your home!
Consider Barbosa for Your Home Services Needs
When you're ready to move forward with your home comfort or plumbing project, save yourself the headache and follow these simple steps – we guarantee you won't regret it. We may be a bit biased, but if you're located in the North Dallas area, we highly recommend Barbosa Plumbing & Air Conditioning be at the top of your list! We not only stand behind all of our work, we have years of industry experience, continual training programs, and hundreds of positive customer reviews to prove it. To ensure we hold the qualifications that meet your standards, visit our About Us, Why Choose Us and/or Reviews pages and learn more about our trust factors.