The Sources of Dry Air in Your Home Could be Surprising!
When the air in your Dallas area home is too dry, it can cause a lot of discomfort. You might not think that homes in our humid climate experience a lot of dry air problems, but the truth is they do! If you're skeptical, read below about the symptoms of dry air and think about whether your family has ever experienced any of them.
The recommended humidity range for optimal home comfort is 40%-50% humidity. When your home's air is dryer than that, it can cause discomfort and health problems, such as:
Sinus Problems i.e. Nosebleeds
Dry, Itchy Skin or Ezcema
Aggravated Asthma Concerns
Bacterial Growth
Cracks in Walls & Wood Furniture
Indoor Allergy Symptoms i.e. Sore or Scratchy Throat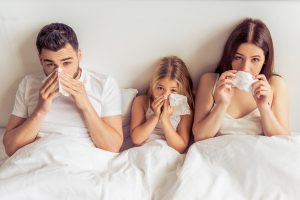 To make sure your home's indoor humidity is in the recommended range, you must first learn what's causing it to drop below that range. Read on to find out the surprising top causes of dry air and what Barbosa can do to fix the dry air problems in your home.
Air Conditioning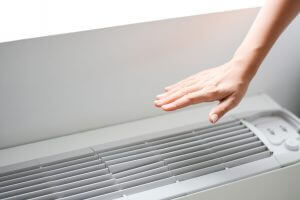 We all know how hot and humid Dallas summers can be, and how much relief a good air conditioning system can provide. If your air conditioner is working properly, every bit of that sticky summer heat is staying outside. And while it feels amazing to step out of that wet heat and into a delightfully cool home, your air conditioner could actually be taking too much moisture from the air as it cools.
The most effective way to fix this problem is to add a whole home humidifier to your air conditioning system. With a whole house humidifier, you can set your preferred humidity rate within that 40%-50% comfort range and the system will keep you home's humidity within 1% of your desired setting at all times. This ensure that your home's air never becomes dry enough to cause breathing and sinus problems.
The team here at Barbosa Plumbing & Air Conditioning can work with you to determine your humidity needs and choose the right whole home humidifier to meet them – one that integrates perfectly with your air conditioning system and is highly water efficient. With the right whole home humidifier, your home's dry air problems will be solved, and you won't even notice a difference in your water usage!
Leaky Ductwork
You probably never think about your ducts. After all, they're hidden behind walls, below floors, and in the attic. Ductwork is real world proof that out of sight is out of mind! And since you can't see them, you don't know if they have leaks.
Leaks in your ductwork can contribute to dry air in your home by unintentionally allowing conditioned air to escape your home, thus losing you the benefit of having a home comfort system conditioning the air in your home. This is a particularly big problem, as not only does it cause your home's air to be uncomfortable, it wastes energy and drives up your power bills.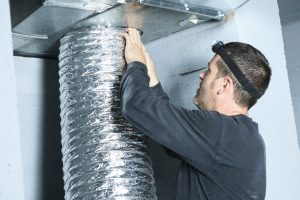 Find out if your ducts are leaking by calling Barbosa to inspect your ducts. We can diagnose leaks and seal your ductwork to guarantee your conditioned air stays in your home, resolving both your dry air problems and helping reduce your power bills.
To learn more about the signs and effects of low humidity in your home, or about the dry air solutions Barbosa Plumbing & Air Conditioning offers, call us at (214) 351-7030 to set up a consultation with a member of our expert team.