Avoid Disaster with Regular Plumbing Maintenance
Plumbing is one of those things that tends to go underappreciated until something bad happens. Yet, your day would be completely upset if you had to go without it.
The points below are just a short list of the daily activities that depend the proper function of your indoor/outdoor plumbing system, there are however many more essential home functions and conveniences that you probably enjoy.
Showering/Bathing
Using the Bathroom
Washing Dishes/Clothes
Drinking/Cooking
Watering the Lawn/Plants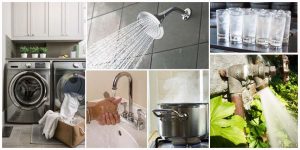 What would happen if a plumbing accident occurred? The resulting water or sewer issues and interruption could spell disaster for your home. And what if you didn't have time to tend to it? Emergencies don't exactly work with your schedule.
What Could Go Wrong?
With all the different components and functions involved, the correct answer to this is "everything". A few problems that could easily occur without proper plumbing maintenance AND turn your world upside down on a Monday morning are:
Broken Water Heater: Are you ready for cold showers?
Malfunctioning Kitchen Appliances: From backed up sinks to soggy floors, the kitchen is a bad place to have out of order.
Leaky Supply/Drainage Pipes and Valves: Water leaks can cause mold & significant damage to the structure of your home.
Sewer Issues: If you shuddered, that was an appropriate reaction. No one wants to find themselves wading in toilet water.
The solution to avoiding all these issues is actually quite simple…Just have a professional plumber regularly inspect the piping, appliances, fixtures, and water pressure of your plumbing system.
No one should have to experience the effects of old or improperly installed plumbing features. The professionals at Barbosa can take a look and recommend the best course of action. Call us at (214) 351-7030 to talk to a licensed plumber and preserve your Dallas area home.