5 Tips from Drew Barbosa To Keep Your AC Running Efficiently
1. Inspect Or Change Your AC Filters Every Month
When is the last time you checked or changed your air filter? Dirty filters don't work as well as clean filters, which means your HVAC system is not at its best with a dirty filter. TIP: If you can't seem to remember to check or change your filters, then associate this important task with something else that happens every month, like paying your AC bill.
2. Keep Your Outdoor AC Unit Clean
Your outdoor unit is exposed to the elements, so it needs extra care. Make sure to rinse your outdoor unit with a garden hose to keep it clean, and periodically remove leaves, sticks, and other debris from the vents. TIP: When mowing your lawn, direct the blades of grass away from your unit to help it stay clean.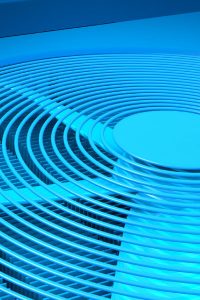 3. Monitor Your Thermostat
Your thermostat is there to help you control and manage your indoor temperature, so put it to use. If you raise your temperature when you are gone during the day, and lower it back down to your comfort level when you return home, it can help you conserve energy. Even a few degrees should help you see a difference on your AC bills.
4. Invest in a WIFI Thermostat
Take monitoring your thermostat to another level with a WIFI thermostat. These modern thermostats allow you to monitor and change the temperature of your home from your smart phone or computer, even when you are away, giving you the ultimate control over your energy usage and AC bills.
5. Schedule Professional HVAC Maintenance
Scheduling a professional maintenance tune up every six months will ensure that your system is operating at its highest efficiency level. Periodic AC maintenance will also allow you to diagnose and take care of any minor problems before they become major, costly repairs.
If you take care of your AC unit, it will continue to take care of you! To learn more about getting the most out of your air conditioner with proper maintenance, call (214) 351-7030.