How To Keep "Summer Snowfall" From Ruining Your AC
Summer is a beautiful time to light a few citronella candles and sit outside to enjoy. There are a lot of cool nature scenes to observe. The plants are green and many of them are flowering. The insects make a chorus of chirps and buzzes. Cottonwood trees disperse fluffy clumps of "snow" which fall down onto the grass like a winter wonderland in summer.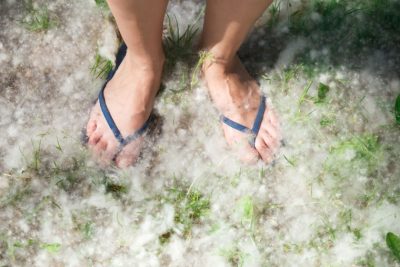 The Destructive Power of Cottonwood Seeds
It takes just one cottonwood tree to cause hundreds of dollars worth of damage to your air conditioning unit. Yes, just one tree! If you have recently moved or have been dealing with this for a few seasons, you should never underestimate this fluffy flora.
Cottonwood trees are more destructive than they appear. The fluff, which is part of the tree's seed dispersing mechanism, can cause serious air conditioner problems as well as any machine with moving parts. In fact, they are not legally permitted to be planted in Dallas County because of the cottony fluff.
There are, however, plenty of existing cottonwood trees in the north Dallas area, and you need to know how to protect your HVAC system from them. Barbosa Air Conditioning has all of the information you need to avoid this natural threat to your cooling.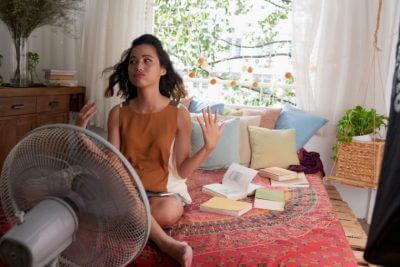 The cottony fibers around the seed, much like the dandelion, latch onto parts in your AC unit, including the vital evaporator and condenser coil. The result of this fluffy invasion is:
Reduced airflow.
Reduced efficiency.
Higher energy bills.
Overheating compressor.
Potentially steep repair bills.
But you don't have to wait until it's too late!
How to Fend Off the Fluff
The first step in dealing with the problem is to have your outside unit professionally cleaned and to stay on top of it every season. Cleaning your unit by yourself risks lodging the seeds even deeper inside your unit, where they are even more troublesome.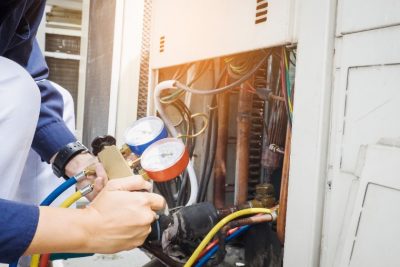 If the tree isn't on your property, there isn't much you can do about that. If it is in your yard and you tree removal isn't an option, there are several sprays and arborist services that can keep the trees from producing as much of the troublesome fluff.
If it's that time of the year, and you need a professional cleaning, call Barbosa at (214) 351-7030! We can help you battle a full range of air conditioning problems, including cottonwood damage.