Quality HVAC & Plumbing Services in Northwest Dallas, Carrollton & Farmers Branch
Your home's heating, cooling, and plumbing aren't just separate systems, but rather comprise a delicate structure that contributes to your overall well-being. The experts at Barbosa Plumbing & Air Conditioning know that it takes a licensed, experienced professional to help your home strike the delicate balance you depend on every day.
Throughout the Dallas area — including the 75229, 75220, 75244, 75248, and 75230 zip codes—we have your HVAC and plumbing needs covered.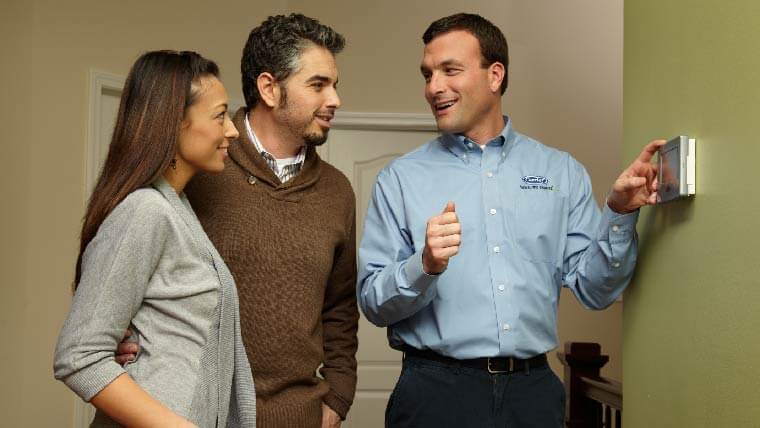 Heating & Cooling Services in Dallas, TX
The technicians at Barbosa Plumbing & Air Conditioning are experts in all HVAC services, from routine repairs and maintenance to the installation and replacement of full heating and air conditioning units. We'll perform service needed on any make or model of:
Furnaces
Forced Air Systems
Filtration Systems
Heat Pumps
Zone Control Systems
Plumbing in the Dallas, Carrollton & Farmers Branch Areas
Issues with your plumbing bringing clean water in or removing waste from your home can result in a lower quality of living, costly repairs and serious health risks. Barbosa Plumbing & Air Conditioning is fully licensed by the state of Texas to handle all of your plumbing and gas needs, with expertise in:
Duct Services in Dallas, Carrollton & Farmers Branch
The ductwork in your home is a complicated network tasked with bringing the controlled air to all of the rooms in your home. Even if your heating and cooling systems are working at full capacity, we know that it means nothing unless you have proper ductwork. Our licensed & professional HVAC contractors will:
Inspect the whole duct system
Evaluate size and supply & return air balance
Seal leaks, registers, grills & connection points
Insulate ductwork & associated parts
Install/replace filters
Perform combustion safety tests
Clean air ducts for improved indoor air quality
Contact Us for Plumbing & HVAC Services in Carrollton, Farmers Branch, Northwest Dallas & Surrounding Areas
When you have needs with any of your home's climate control or plumbing, you can trust that the professionals at Barbosa Plumbing & Air Conditioning will be able to address them quickly, professionally, and accurately. For an estimate, call us at (214) 351-7030 or contact us online.