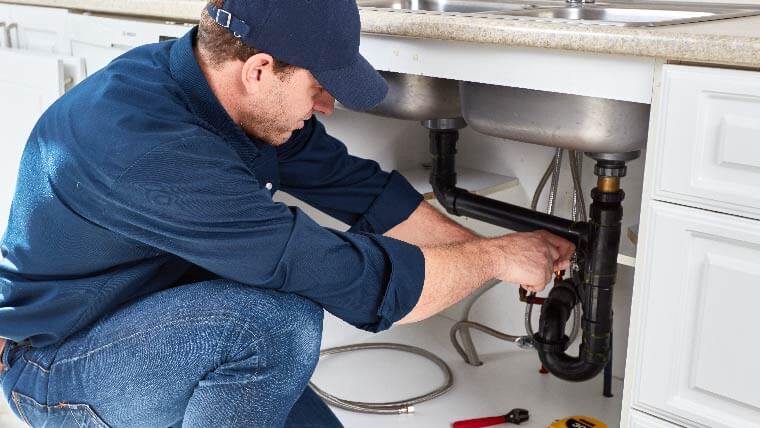 Plumbers in North Dallas, Carrollton, Farmers Branch & Surrounding Areas
Your plumbing system is more than just a sink and faucet—it's a complicated network of pipes, drains, filters, and ducts designed to bring water in and out of your home. When any of these are missing or fall out of order, you could find yourself in a serious problem.
When it comes to plumbing needs, Barbosa Plumbing & Air Conditioning knows you need an experienced professional to install plumbing the right way, and to know what to look for when things do go wrong. We understand how inconvenient a plumbing emergency or repair can be, and we are the ones that will be able to help you quickly!
For plumbers in Dallas, Carrollton, Farmers Branch, and more, contact us today to see how our plumbing repairs and services can help you by calling (214) 351-7030 or by contacting us online!
Plumbing Replacements & Installations in Dallas, TX
We install and replace all types of plumbing equipment and accessories designed to keep your home hydrated and efficient. Our plumbers are experienced in home remodel and renovation plumbing, providing installations you can count on.
We'll install or replace any plumbing or fixtures in:
Laundry Rooms
Custom Rooms
And more!
We also provide water heater installation, sewer line replacement, gas line installation, and more!
Call Barbosa Plumbing & Air Conditioning at (214) 351-7030 to schedule plumbing replacement and installation in your Dallas-area home!
Plumbing Repair in Dallas
When one feature of your plumbing fails or loses production, your entire system feels the effect. From clogged drains to replacing sewer lines, our plumbers can handle it!
We inspect and repair plumbing problems including:
Don't see your plumbing problem listed? Call Barbosa Plumbing & Air Conditioning at (214) 351-7030 now to see how we can help! Our team of experts can fix any problem on any make and model!
Plumbing Maintenance
Just like with your heating & cooling system, healthy plumbing contributes to a healthy household or office. By scheduling a routine plumbing maintenance appointment or whole-house checkup, you'll experience the benefit of:
Identification of potential problems
Increased efficiency and performance
Lowered water bills
Healthier drinking water & environment
Reduced risk of future costly repairs or replacement
Our plumbers are on call 24/7 and can assist you with any problem that may come your way. We offer emergency services to keep your home or commercial building safe and comfortable, no matter what time of day or night it is.
For more information about our plumbing services, contact us today by either calling (214) 351-7030 or contacting us online.
For Plumbing Services—Contact Barbosa Plumbing & Air Conditioning
Effective plumbing leads to a comfortable home and affects your health and general well-being. When you schedule plumbing service from Barbosa Plumbing & Air Conditioning, we help make sure your home or office will be healthy and hydrated for years to come.
Contact us online or call us 24/7 at (214) 351-7030 for a plumbing estimate for Dallas, Carrollton, Farmers Branch, and surrounding areas!