Barbosa Provides Long Term Sewer Line Solutions
When your sewer line is backed up or damaged, it can be both disruptive and expensive! You need an experienced plumber you can trust to provide a sewer line replacement that is installed correctly and will hold up over time. Barbosa Plumbing & Air Conditioning has been repairing and replacing sewer lines in the North Dallas area for over 40 years. Our customers choose us because we provide full service from leak detection to concrete replacement, and we never take shortcuts when it comes to your sewer or our 5-Star service.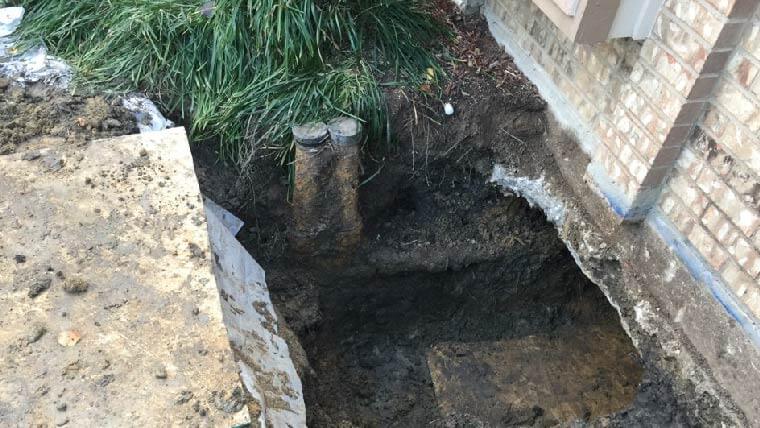 Sewer Tunneling & Excavation
Barbosa performs sewer line replacements with the tried and true methods of tunneling and excavating. Why not utilize the trenchless techniques that have become popular in recent years? Because we offer long term solutions that will stand the test of time. Typically, a sewer line involves bends and turns. With a trenchless replacement, the epoxy necessary for every turn in your sewer line weakens the line. However, when we tunnel down to your sewer line, we have complete access, and can replace your pipes without weak points that may jeopardize your system as time passes.
Barbosa offers a close up view of your sewer line replacement process with our specialized sewer camera.
Call Barbosa for Sewer Line Replacements That Last
When you need an expert plumber that you can trust with large jobs such as a sewer line replacement, call Barbosa Plumbing & Air Conditioning at (214) 351-7030. We provide 5-Star service at fair prices, making us a great value for the North Dallas area.
Why choose Barbosa for your sewer line replacement?
Experience – North Dallas' trusted plumber for over 40 years.
Expertise – Our well trained plumbers are sewer line replacement experts.
Customer Service – We pride ourselves on 5-Star Service for every customer.
Payment Options – We understand that sewer expenses often happen at inconvenient times, so we accept cash, check, credit and debit cards, and have financing plans available for larger jobs.
Value – Barbosa Plumbing & Air Conditioning is simply the best when you need a top quality sewer line replacement for a fair price.