Call Barbosa Plumbing & Air Conditioning For Expert Slab Leak Detection Services
What is a slab leak? A slab leak is a leak that is hidden beneath your concrete slab foundation, and is one of the most challenging types of leaks to detect and repair. However, Barbosa Plumbing & Air Conditioning has both the plumbing expertise and the advanced detection equipment necessary to identify the leak and repair the damaged pipes. Call us immediately if you suspect a slab leak in your North Dallas area home or business.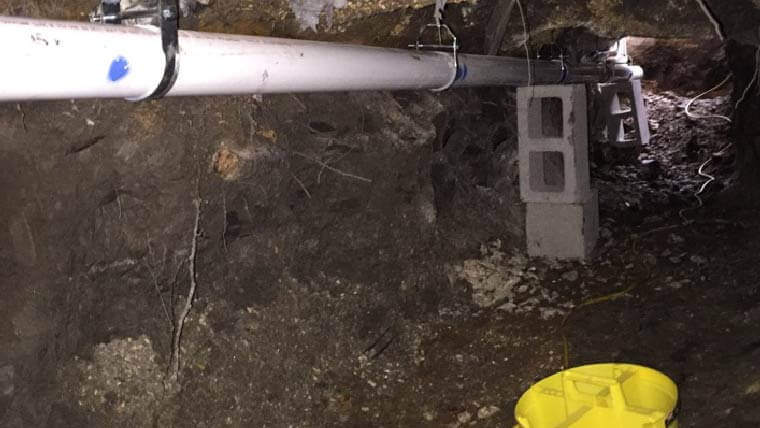 What causes slab leaks? Read Barbosa's article about fracking.
How do you know when you have a slab leak?
You can't see underneath your slab without a specialized camera, so it's important to know the signs of a slab leak. These include:
a sudden increase in your water bill
a sudden increase in your gas bill (if you have a hot water leak, your water heater will be working harder)
a water heater that is continually in heating mode
musty, mildewy odors and dampness near your foundation
warped floorboards and baseboards
cracks in floors or walls
a sound of running water when there is no tap or appliance running
If you notice any of these common signs, then call Barbosa for our slab leak detection services right away! Our goal is confirm your suspicions quickly and accurately, and repair your leak completely before extensive water damage occurs.
Suspect a Slab Leak? Call Barbosa Right Away!
When you need a plumber you can trust for expert slab leak detection, call Barbosa Plumbing & Air Conditioning at (214) 351-7030. Our prompt, professional service and fair pricing makes us the best plumbing value in the North Dallas area.
Why choose Barbosa for your slab leak leak detection services?
Experience – We have been serving the North Dallas area for over 40 years.
Cutting Edge Technology – Our plumbers have access to the best slab leak diagnostic equipment.
Customer Service – We pride ourselves on 5-Star Service for every customer.
Payment Options – We understand that plumbing expenses often happen at inconvenient times, so we accept cash, check, credit and debit cards, and have financing plans available for larger jobs.
Value – Barbosa Plumbing & Air Conditioning is simply the best when you need top quality quality slab leak detection services for a fair price.