Save Money With On-Demand Water Heating from Barbosa
Did you know that about 30% of your energy costs go toward heating water? No other single appliance uses as much energy as your water heater. If you want to cut energy costs without sacrificing the comfort of on-demand hot water, call Barbosa Plumbing & Air Conditioning to upgrade your Dallas area home or business to tankless water heating.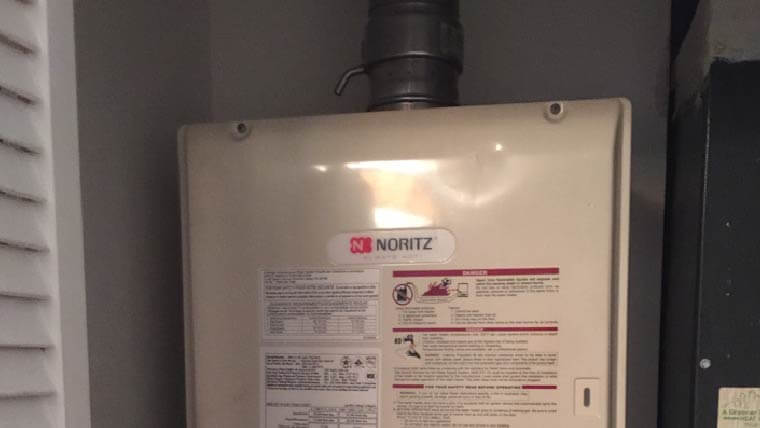 Tankless water heaters, also called on-demand water heaters, are the most energy-efficient water heating option because they heat water only as it is needed–whereas a traditional tank water heater runs continuously to ensure the water in the tank is always hot. Other benefits of a tankless water heater include:
Long Lasting Tankless water heaters have about double the life expectancy of tank water heaters.
Low Maintenance Because it has no tank, an on-demand water heater requires very little service to maintain its efficiency.
Space Saving Tankless water heaters are compact and versatile; they can be installed in a closet or under a sink, giving me more storage space in your utility room.
If you could reduce your energy costs by as much as 30%, what would you do with the savings? Call Barbosa Plumbing & Air Conditioning at (214) 351-7030 to upgrade to a tankless water heater, and explore the possibilities!
Why choose Barbosa for your tankless water heater installation?
Experience – North Dallas' trusted plumbing specialists for over 40 years.
Expertise – Our well trained plumbers are water heater experts.
Customer Service – We pride ourselves on 5-Star Service for every customer.
Payment Options – We understand that plumbing expenses often occur at inconvenient times, so we accept cash, check, credit and debit cards, and have financing plans available for larger jobs.
Value – Barbosa Plumbing & Air Conditioning is simply the best when you need top quality plumbing services at a fair price.