Serving North Dallas With Prompt, Professional Water Leak Services
Water leaks are disruptive to your household or business, and cause extensive damage very quickly if they are not taken care of. Barbosa Plumbing & Air Conditioning provides expert plumbing services to detect your water leaks and make the necessary repairs promptly and properly. Our North Dallas area customers choose us for water leak services because of our cutting-edge technology, proven detection techniques, and high quality repair materials.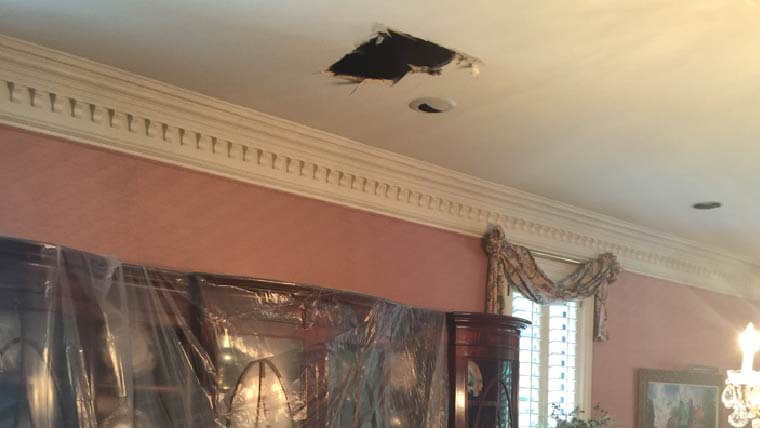 We take care of water leaks in any location, including:
Often the first step to repairing a plumbing leak is leak detection. Barbosa employs several leak detection methods, including:
Infrared Leak Detection
Thermal Water Leak Testing
Line Tracing
Hydrostatic Leak Detection Testing
The location and nature of your hot water or cold water leak will determine which leak detection method is best.
Got Water Leaks? Call Barbosa for Leak Repair
When you need an experienced plumber that you can trust to find and fix your water leaks properly, call Barbosa Plumbing & Air Conditioning at (214) 351-7030. Our expert service at affordable prices makes our services a great value for the North Dallas area.
Why choose Barbosa for your water leak detection and repairs?
Experience – North Dallas' trusted plumber for over 40 years.
Expertise – our well trained plumbers are water leak experts.
Cutting Edge Technology – Our plumbers have access to the best, most innovative tools to detect and repair your water leaks.
Customer Service – We pride ourselves on 5-Star Service for every customer.
Affordability – We understand that plumbing expenses often happen at inconvenient times, so we accept cash, check, credit and debit cards, and have financing plans available for larger jobs.
Value – Barbosa Plumbing & Air Conditioning is simply the best when you need top quality water leak services for a fair price.