Call Barbosa for Water Line Repairs Today!
From Faulty Water Lines to Misaligned P-Traps – a Water Leak can happen anywhere in your home.
Even slow drains or sewer smells can be clues to a problem with your plumbing!
Barbosa can help with all sorts of Common Water Leaks and Water Line Repairs backed by our 100% satisfaction guarantee!
Whole House Meter Water Line Leaks & Repairs
Water Supply Line Leaks & Repairs
Faucet, Shower, and Tub Leaks & Repairs
Toilet Leaks & Water Line Repairs
Whole House Humidifier Leaks & Water Line Repairs
Evaporative Cooler Leaks & Water Line Repairs
Pool and Fountain Leaks & Water Line Repairs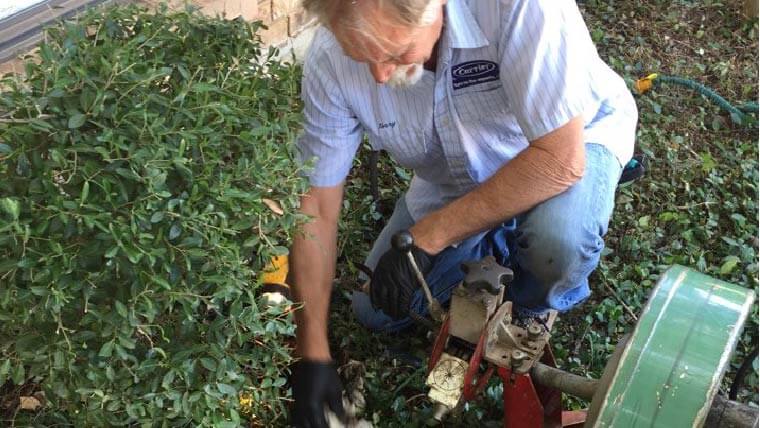 Have you noticed a water leak inside your walls, ceilings or coming up from the floor of your Dallas area home? It's likely you need the fast and friendly water line repair service that only Barbosa Plumbing & Air Conditioning can provide.
Unfortunately, water leaks in and around Dallas have become all too commonplace these days:
Spring floods and landslides soften the ground upon which your house sits.
Fracking in the area can cause mini earthquakes.
Both events can shift the 40+ year copper water piping in and under your home.
Our expert plumbers have the tools needed to find the leaks within the pipes of your home! We even carry video cameras for those hard to find water leaks. Then we come up with an action plan to get your water leak repaired quickly and professionally.
Call Us Today to see if you qualify to see if you qualify for our Free Leak Detection Service!
Think you need a water line repair? Call Barbosa Plumbing & Air Conditioning at (214) 351-7030. We'll consult with you over the phone first to save you time and money. Then we'll get to your Dallas area home promptly to make a plan and get your issue resolved.