We Safely Remove Buildups & Blockages From Your Drains
Your property has a lot of drains, and they move a lot of wastewater every day. Over time, your drains can become dirty; soap, makeup remover, cooking oil, hair, and solid waste buildup in your drains causes water to drain slowly or not at all. Your drains are a critical part of your plumbing system and can get backed up easily. When this happens, call Barbosa Plumbing & Air Conditioning for fast, effective drain cleaning services.
Barbosa Plumbing & Air Conditioning is Dallas' choice for quality plumbing and HVAC services, including drain cleaning.
For more information about our drain cleaning services, contact Barbosa Plumbing & Air Conditioning by calling (214) 351-7030 or by contacting us online.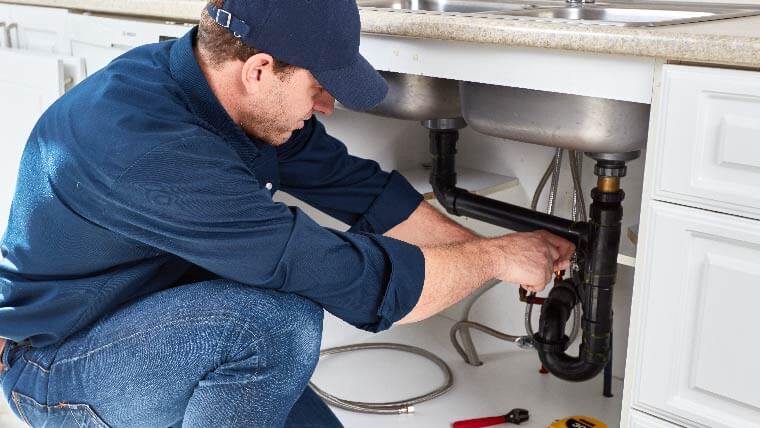 Signs You Need Drain Cleaning
There are many small signs that signal you need a proper drain cleaning. Once these signs start to happen, contact the team of experts at Barbosa Plumbing & Air Conditioning. We can safely and correctly clean your drains to prevent future buildup or blockage in your drains.
Signs that you are in need of drain cleaning are:
Drain Is Clogged or Not Draining
Slow Draining
Overflowing Toilet
Backed-Up Drains
Bathroom Backups
Unpleasant Smell
You may want to resolve the problem yourself by using drain cleaning liquid from the grocery store, but the caustic chemicals used in these fluids can actually corrode your pipes and lead to leaks. A time-saving, money-saving resolution to a minor problem can actually cause a major problem that costs you a lot more in time and money.
Have the qualified plumbers at Barbosa Plumbing & Air Conditioning complete professional drain cleaning when you see signs of a buildup or blockage in your drains. We'll clean your drains without damaging your plumbing – all you have to do is call (214) 351-7030.
Bathroom Drain Cleaning Services in Dallas, TX
Clogged bathroom drains are one of the most common plumbing problems in the Dallas area, and they can cause costly damage to your home plus a significant mess if they are not addressed properly. At Barbosa Plumbing & Air Conditioning, we have the tools and equipment to safely clear any drain clog, including:
Clogged sink drains
Clogged shower drains
Clogged bathtub drains
Clogged toilets
Our drain cleaning services are affordable, effective, and a great way to remove clogs and prevent future problems. We offer 24/7 emergency plumbing and drain cleaning services throughout the Dallas area.
Contact today to schedule drain cleaning services in Dallas, Carrollton, or Farmers Branch.
Bathroom Drain Backup Services in Dallas
Do you have a backed-up toilet or a backed-up shower? Our team at Barbosa Plumbing & Air Conditioning can help. We can remove stubborn clogs from toilet or shower drains safely, and we can determine if the clog was a one-off occurrence or a symptom of more serious problems with the drain or sewer lines. Sometimes, a clog further down the sewer line can cause wastewater to back up and spill out low-lying drains like showers and toilets. The most common causes of drain clogs, sewer clogs, and backups include:
Grease, soap residue, hair, and food particle accumulations
Flushable wipes, hygiene products, or foreign objects flushed down the toilet
Damaged sink, tub, or shower drain lines
Cracked, broken, or damaged sewer lines
Tree root growth in the main sewer line
Though most clogs can be solved with our drain cleaning services, we also offer complete drain and sewer line replacement or repair for more serious issues.
For help with bathroom drain backups, clogged drains, or sewer line backups in Northwest Dallas and the surrounding areas, call our plumbing experts today at (214) 351-7030 or contact us online.
Dallas' Choice for Quality Drain Cleaning Services
Barbosa Plumbing & Air Conditioning has been in this business since 1979. Dallas-area homes and businesses have come to trust us with all their plumbing services, and for good reason! When you schedule drain cleaning service from Barbosa, you're guaranteeing that your home or office drains will be cleaned safely and with no damage to your pipes. We also offer maintenance agreements for HVAC and plumbing for residential and commercial properties to save you money and potential problems!
For more information or to schedule a drain cleaning for your Dallas, TX home, contact Barbosa Plumbing & Air Conditioning by calling (214) 351-7030 or by contacting us online.